The Theatre of Creative Consciousness of the Arts, Inc.

Imami Obong - (Grandma Grace) was born Stephanie Ann Scruggs in Memphis TN and raised in a small town outside of the city of Holly Springs Mississippi named Chulahoma. She is a Mother of six and the grandmother of 7.She has lived a very extensive life. She is a catalyst for change, writer, actress,singer,Humanitarian and spiritual guide 

Warren Crabb aka Umar Abdul Aziz

Is a multi-talented Actor, Singer, Rapper, Piano Player-and Writer.  When you see him act, he is sure to give you your money's worth, he gives 100%. Umar Portrayal of  "THE PASTOR" in "A Devastating Impact" makes you want to the join church right from the audience. We are proud to have him as a part of the Theatre Company.

Yvonne Patterson - has portrayed the "DOCTOR" for (3) yrs.  She is a person that does it over and over until she gets it right. We are honored to have Yvonne with us.

Kenel Derilus - Plays the role of  "Thad Franklyn" comes to us from Famous Faces. He is very professional and very dedicated, it's an honor to have him with us..

Sandra Carty performing the role as NZINGA the doctor in the prison. I am a native of Trinidad and Tobago, I have one son and a granddaughter, my first theatre experience was at age 16 on the stage of Queen Hall in Trinidad, I have always been a great lover of theatre. A faithful member of the Broward Community for many years, past board member of People Living with AIDS Coalition, presently a board member of Broward Coalition on Ageing, my background is a Family Senior Adviser​.

Double click here to add text.

​ Tranea Cannon - Plays the role of Nikki Freda's Best Friend. Tranea is a recording Artist who has a 

calling for Sony Records. You can look Tranea up on Google. and see her video's. Her lively spirit brings laughter, dislike,  jealousy to the stage and believe it she has no problem playing each role.

you can look forward to her performance  on the edge of your seat. this young lady is heading for the top.

Double click here to add text.

​TCCA LOOKING FOR GOSPEL SINGER TO PLAY THE ROLE OF GRANDPA IN A DEVASTATING IMPACT 

Double click here to add text.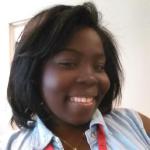 Shamika Innocent

Plays the role of Freda Henderson,

this young lady will have you sitting at the edge of

you seats she takes you on a trip of being HIV POSITIVE.

Shamika has been with TCCA for ( 7 years and a very dedicated actress to help with helping to help others in thier  struggle with HIV/AIDS>